Today: 77 km
Ride time: 4h 2m
Fiddle Farm B&B 46deg 00.587′ N 62deg 51.612′ W
Track for Charlottetown to Fiddle Farm.

The day started out a little chilly (about 12 deg C).
We began by making short trip out to see Victoria Park in Charlottetown before heading away from the city.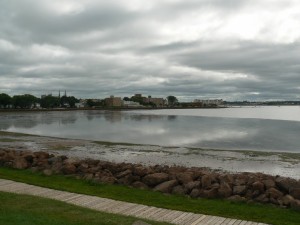 Along our travels, we came across an alpaca farm. I'm pretty sure I had never seen alpacas before. They are odd looking animals with cuddly heads.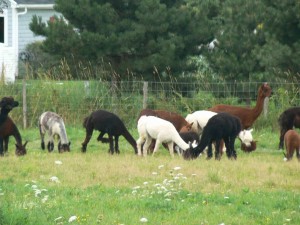 After lunch we decided we had the energy for a 22 km detour, to see the Point Prim lighthouse. One of the signs showed a picture of a lighthouse and the number 8. I thought this meant the lighthouse was only 8km away. Scott later pointed out that the number referred to the attraction number on the provincial tourist maps. oops! The lighthouse was an 11 km away from the highway. The way there was mostly into a pretty strong headwind. Fortunately, it made for a nice ride back.

The Point Prim lighthouse is the oldest operating lighthouse on PEI. It is also the only one made of bricks. They let you go inside and climb to the top (for fee, it turned out all the other lighthouses charged for the experience of climbing to the top. The view was excellent.


Scott decided to play a little with the reflections on the glass of the light on the lighthouse windows.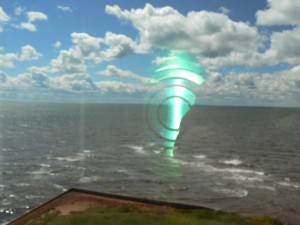 Scott also decided that we needed to take this opportunity to taste the salt water of the Atlantic ocean.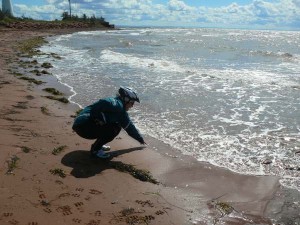 When we were at the lighthouse the sun came out. That too made for a nice ride back. Unfortunately, the nice weather did not last. Five km before the end or our rides destination the rains started again. We arrived slightly before 4 pm nice and soggy.