For the first few weeks of May every year, Ottawa is in bloom. This year is the 60th anniversary for the annual Tulip Festival. From the Tulip Festival Website:
The tulip was a gift in perpetuity to the Canadian people for providing a safe harbor to the Dutch Royal Family during the Second World War. The festival's mandate is to preserve this heritage and celebrate the tulip as a symbol of international friendship by engaging local organizers, volunteers, artists, performers, tourists and festival-goers in what has become an annual ritual of spring and one of Canada's best loved and well-known cultural events.
On Monday, I had an opportunity to ride through some of the spectacular tulip fields. Unfortunately, the warm spring has meant that most of the tulips are already finished and the festival still has two more weekends.
Here are some pictures: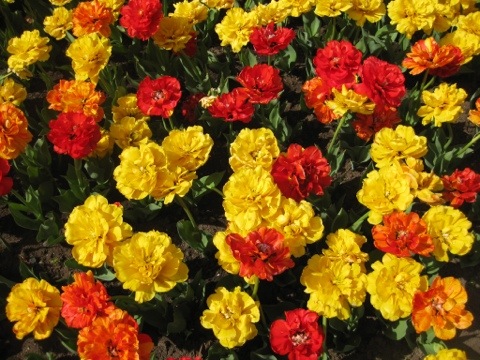 Note that this blog post was prepared completely on my iPad – mostly it is an experiment to see how much I can do on the iPad.